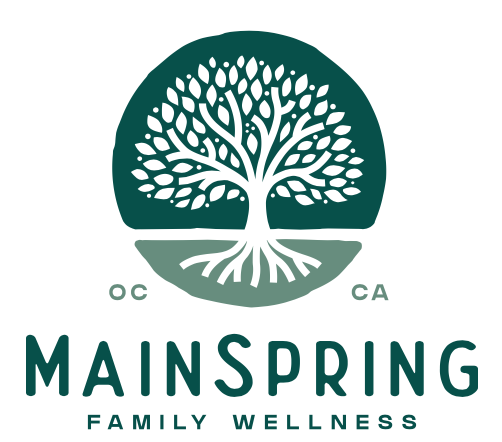 Processing Divorce
(EP. 39)
Diana Valenzuela, MFT and Jenny Haseth joins Mainspring Wellness Podcast this week to talk about how to process the journey of divorce.  This informative discussion covers the impact of divorce on children, the importance of self-care in the process, how to co-parent effectively in the wake of divorce, and the need for support through the journey.
Resources:
https://www.mainspringfamilywellness.com/services
Special Guests:
Diana Valenzuela, M.F.T.
Diana Valenzuela is a Licensed Associate Marriage and Family Therapist and offers individual, child, family, and couples therapy. Areas of focus include life transition, relationship issues, family conflict, parenting,  anxiety, and depression.  Diana is a proud mom of two successfully raised adult children, and understands the joys and challenges of raising and launching a family, as well as personally pursuing personal growth.  
Jenny Haseth
Jenny Haseth is a Trauma informed certified ICF relationship coach. Jenny specializes in helping women through betrayal, trauma and divorce. Jenny has worked with families for 20 years and is incredibly passionate about helping women recognize limiting beliefs that are keeping them stuck in unhealthy relationships and patterns, with themselves, their partners, and their children. Jenny specializes in boundary work and helping women walk through the stages of relationship ruptures and repairs. You can follow Jenny on Instagram @fearlesslythriving or reach out to her directly to schedule a coaching session at FearlesslyThriving.com.