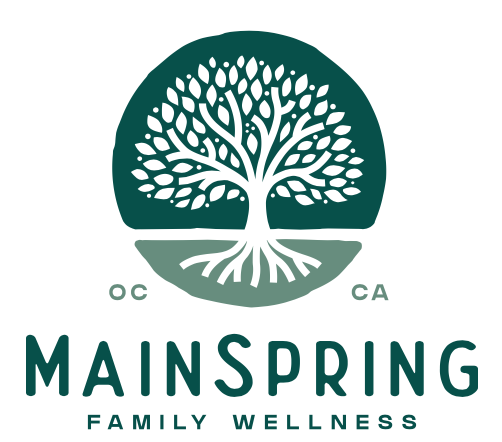 ADHD, A Holistic Approach with Dr. Nicole Beurkens
(EP. 41)
Dr. Nicole Beurkens joins the Mainspring Family Wellness Podcast to discuss a holistic approach towards treating ADHD and getting to the root cause of neurodevelopmental disorders. She discusses the importance of nutrition and quality sleep in treating ADHD and provides listeners with practical tools and strategies for tackling mood and behavioral challenges.
Special Guests:
Dr. Nicole Beurkens
Psychologist, Nutritionist, Educator, Mom
Dr. Nicole Beurkens is the world's leading holistic child psychologist. She has dedicated her 25-year career to providing parents with simple, effective, research-based strategies that get to the root of children's attention, anxiety, mood, and behavior challenges so they can reach their highest potential.
She's built and runs a multi-disciplinary evaluation and treatment clinic, is a best-selling author, published researcher, award-winning therapist, in-demand speaker, international consultant, and experienced mom who is determined to show the world that with healthy foundations in place every child and family can thrive.
Find Dr. Nicole Beurkens at:
URL: www.drbeurkens.com
Facebook: facebook.com/drnicolebeurkens
Instagram: @drnicolebeurkens